The Gesher Graduate Program
Gesher Graduate Program | September 2017 - May 2018
The Gesher Graduate Program is a dynamic, engaging and life-changing Jewish learning opportunity at the J! Gesher courses are designed for, but not limited to, graduates of the Florence Melton School of Adult Jewish Learning. Courses are offered at a variety of locations.
Questions about the courses or payment plans? Contact Rachelle Weiss Crane, Director Israel Engagement and Jewish Living. 214-239-7128 or [email protected].
Gesher & Melton Scholars Courses at the JMelton Scholars Courses at other Locations
NEW Classes
Jewish Mindfulness
Jewish Life as Mindfulness Practice: Opportunities and Limitations
Judaism can be seen as a vehicle to achieve mindfulness and can also be seen as an obstacle to mindfulness. In this series we will examine our choices about how we limit or expand the significance of Judaism in our mindfulness practice.
Wednesdays 9 - 10:30 am
Instructors: Rabbi Nancy Kasten & Ruth Lurie
Dates: January 3, 10, 17, 24, 31, February 7, 14, 21, 28, March 7
Location: Aaron Family JCC
Tuition: $225 JCC members | $275 non-members
MORE 20th Century Jews in Comedy
The Jewish people have made tremendous contributions in the field of entertainment, specifically in the area of comedy. We have used comedy as a way to survive and make fun of ourselves. We will cover mid-20th century humor from Red Buttons to the present day Sarah Silverman to Lorne Michaels. This class will fill up quickly, so register today!
Thursdays 10:30 - 11:30 am
Instructor: Mark Kreditor
Dates: February 22, March 1, 8, 15, 22, April 12, 19, 26, May 3, 10
Location: Aaron Family JCC
Tuition: $165 Total J members | $210 others
---
Wednesday Mornings
Jewish Mindfulness
Mindfulness as a Path to Managing Fear
Dates: 9/13, 9/27, 10/4, 10/11, 10/18, 10/25, 11/1, 11/8, 11/15, 11/29
Time: 9 - 10:30 am
Location: Aaron Family JCC
Instructors: Rabbi Nancy Kasten & Ruth Lurie
Tuition: Members - $225 | Non-members - $275
---
Gesher Graduate Program | September 2017 - May 2018
Wednesday mornings at The Aaron Family JCC
Each student in the program chooses 2 courses per trimester for a total of six courses throughout the year. Individual 60-minute classes are also available. All Gesher courses are taught by some of Dallas' most talented Rabbis and educators.
To register for the Classic Gesher program (6 courses) or to sign up for an individual 60-minute class, download our enrollment form and sign up today.
Trimester 2 | January 3, 2018 - March 7, 2018
Shtetl
Gerri Patterson | 9:30 - 10:30 am
This class will use short stories as a vehicle to examine shtetl life. We will discuss the origins, culture, and decline of these villages in which Jews resided for centuries.
Maimonides' 13 Principles of Faith
Rabbi Peretz Shapiro | 9:30 - 10:30 am
What are the fundamental principles of Jewish belief as defined by one of Judaism's greatest teachers and philosophers?
The Scrolls of Esther & Ruth: From Darkness to Light
Fred Nathan | 10:45 - 11:45 am
Megillat Esther reads a like a mystery novel and tells an eternal story of Anti-Semitism and of an heroic woman who saves her people. Megillat Ruth is a story of loyalty and the elevation of a convert to Judaism who counts among her descendants King David, King Solomon, and (G-d willing), the messiah. This course explores both scrolls and attempts to answer the question, what is it about these two heroic women that earned them their own Megillot (scrolls)?
The Star and the Crescent: The Long Relationship of Judaism and Islam
Cantor Don Croll | 10:45 am - 12:15 pm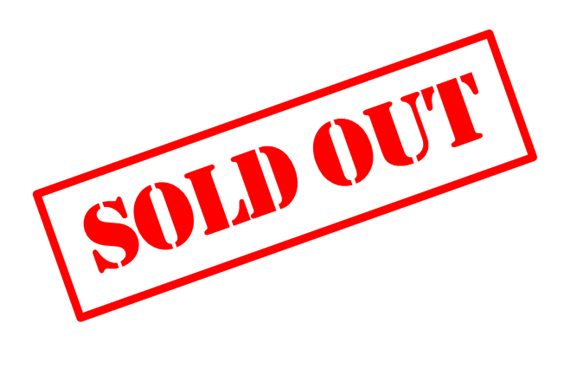 Jews and Muslims have co-existed, at times peacefully at times contentiously, for more than a millennium. And, although there were moments of strife, during the first thousand years after the founding of Islam, it was actually better to be Jewish in a Muslim country than in a Christian country. This Scholar's Course explores the historical evolution of the relationship between Judaism and Islam, between Jews and Muslims. The Star and the Crescent broadens our understanding and challenges our assumptions at a time in our own era when tensions are high.
---
Trimester 3 | March 14, 2018 - May 30, 2018
Jews in US Politics
Cantor Don Croll | 9:30 - 10:30 am
An in-depth look at Jewish personalities involved in the United States government. From Hayim Solomon to Judah Benjamin to Joseph Lieberman Jews have played an active role in all branches of government. We'll talk about Jews in the President's cabinet, Jews in the Senate and the House of Representatives, Jews in the Court system; and even Jews in the Confederacy.
Biblical Stories and Current Affairs
Rabbi Peretz Shapiro | 9:30 - 10:30 am
An examination of how the stories of the Garden of Eden, the Flood and the Tower of Babel, and other Biblical stories contain timeless lessons for our times and challenges.
The Conversos of the Rio Grande at the Dawn of the New World: 1749 - 1865
Reid Heller | 10:45 - 11:45 am
This 10-week course will focus on a river civilization of the Portuguese Conversos, when their frontier settlements were transformed from distant outposts to strategic centers of a new world economy built on sugar, slaves and cotton, and how their towns on the lower Rio Grande emerged during the American Civil War as a world economic hub. The Civil War marked the final transformation of this river people on their 300-year journey from refugees to free men and women.
Jews in America: Insiders and Outsiders
Gerri Patterson | 10:45 am - 12:15 pm
This course provides students with the opportunity to consider the challenges of Jewish acculturation to American life, and the sacrifices as well as the contributions that have been made over the past 200 years. Lessons will explore such topics as the role of education, The Three Generation Hypothesis, Anti-Semitism and the Holocaust, the changing place of Zionism and the State of Israel, The Civil Rights Movement as a case study of distinctiveness and involvement, and other issues that address American and Jewish culture and identity. This 10-lesson course asks the question, "Is the cup half-empty or half-full?" as optimists and pessimists debate the future of Jewish identity in America.
Contact Rachelle Weiss Crane at [email protected] for information about other courses and locations.